Meet Simon Gruening, CTO of askEarth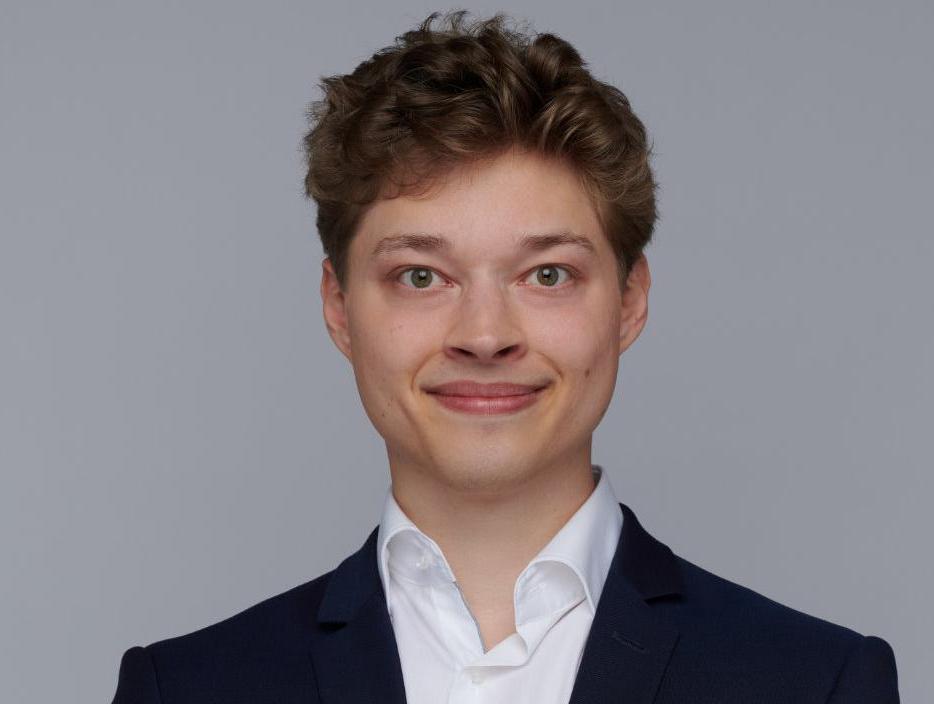 askEarth is one of the UZH spin-offs which this year joined ESA BIC Switzerland. We have interviewed Simon Grüning, Chief Technology Officer at askEarth, whose work is supported by a UZH Entrepreneur Fellowship. Goal of askEarth is to make satellite data accessible to the general public via natural language processing.
How did the idea of the startup come out? What's the goal?
With askEarth, the goal is to democratize earth observation insights. We are creating an online answering engine which is usable by anyone, like a Wolfram Alpha for earth observation. A shared passion for space brought our paths together, we decided to sit down together and talk, and realized we also wanted to share a vision. From there every step we took required us to make the idea more concrete, and to together define our vision into something which we could build. Fortunately, UZH supported us from an early stage on, and here we are.
The team of askEarth. From left to right: Gaetan Petit, Nina Walker, Manuel Gerold, Simon Gruening and David Berger.
What is your background?
Initially I wasn't able to decide what I wanted to study, so I took what I saw as the most general choice, and now I have a degree in mathematics (BSc UZH, MSc ETH). I explored "abstract nonsense", as even most mathematicians refer to it, and towards the end some more applicable things like deep neural networks and quantum cryptography. During that time I became the Chief Safety Officer at ARIS (academic rocketry association), where I was excited to help build rockets and met Manuel, one of our co-founders. From an early age I was interested in programming, and have explored most areas, sometimes as work, often as hobby. Sprinkled around all of this are some years of teaching experience at preschool, high school, and university. It is quite varied.
Why are you interested in EO?
I enjoy the multidisciplinary aspect of my work with Earth Observation, from cloud architecture to large language models, and of course, beautiful pictures. I think most great ideas come from connecting disjoint fields of science, and EO is somewhat unique as a source of information, in that it can be relevant to almost everything, since it is, to simplify, another perspective on a thing, and not a new thing in itself.
What potential do you see for future development?
I see a future where good science is increasingly in the hands of the general public. To reach this, there are challenges to be overcome, some more specific to Earth Observation, like the immense size of data and computation power required, and some more generally present in academia, like standardization and shareability of experiments. For us, while these challenges are all relevant, we have decided to focus on accessibility: an interface to science which is very human, transparent, and easily understandable, as simple as asking a question.
How UZH supported you with the startup?
UZH has supported us in many ways. We have received the Digital Innovation Grant, which has turned into the Digital Entrepreneur Fellowship, which have allowed us to give our vision a chance in the first place. We have also gotten invaluable coaching, from Dr. Claudia Röösli (remote sensing), to Andreia Fernandes (business strategy), and legal insights from Dr. Wolfgang Henggeler. For me personally, an office at the Irchel campus (which I have always felt at home at) and inclusion in the relevant academic environment provides me with so much great input, just today I had coffee with Andy (Dr. Andreas Hüni) to talk about geospatial database technology. The connections and outreach opportunities offered by the UZH innovation network are also very valuable, especially as an early stage startup. There is probably much more, but to summarize, it is a great place to be to make new things happen.
What do you like most about your job?
If I had to pick one thing, it would be all the diversely passionate people I get to meet and create things with. If we look at my work, I enjoy mostly the many facets and moving pieces, the novelty and wonderful things to learn about, and then the moment it all comes together.
What would be the greatest achievement in the Space Sector?
I think space is often seen as a way to push the boundaries of human capability and explore entirely new frontiers, but I'm much more invested in how this enables us to reflect on ourselves and expand the human experience. I would say the greatest achievement in the Space Sector would be to make this journey a shared and beautiful one.